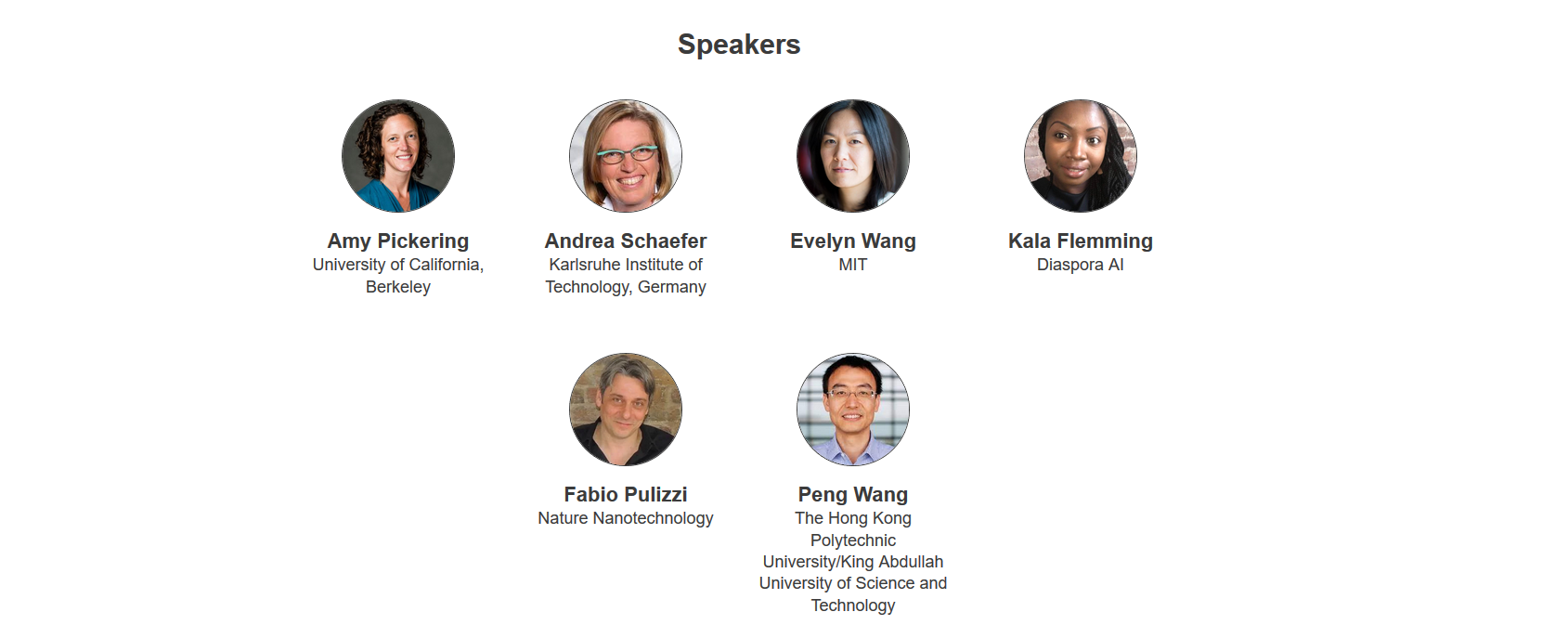 Nature Forum on Decentralized Water Technologies for Point-of-Consumption, co-organized by Professor Peng Wang and Professor Fabio Pulizzi, will be held at 5:00am PST | 8:00am EST | 1:00pm GMT on November 30, 2021.
In this forum we shall explore with experts the most recent progresses in the clean water production technologies suitable for small scale and decentralized applications, e.g. nanofiltration, solar evaporation and distillation, atmospheric water harvesting. We shall also discuss the innovation and policy challenges that need to be overcome for the successful implementations of such technologies.
For more details, please visit forum page.